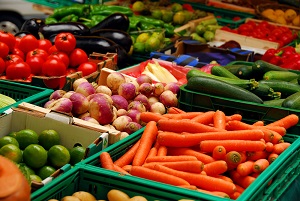 Looking for a local source of wholesale produce and other foods direct from the farms, orchards, dairies ranches and producers Pennsylvania? Scroll down this page and you will see the aall of thoses in Pennsylvania, sorted by county. Those offering organic or sustainably grown produce are identified by the words "organic" and/or "sustainable" in Green, next to their name. If they have a website, the name will be in blue and underlined; click on it and it will open their website.ALWAYS call before you go to confirm the info, they don't always report changes to me!
And if you know of one I missed and want to add it or correct the information, please let me know! There are affiliate links on this page. Read our disclosure policy to learn more.
Updates for September 2023
September In the U.S. fall and winter crops like winter squash and apples are still available, but remember, you often need to make bulk orders a season (or 2 ) in advance. So, right now, orders for Spring crops are being taken.
Wholesale food producers, by county
Click on Resources above, if you need a county map
Berks County
Bucks County
Phoenix Farms - Local delivery, Regional delivery (see below for details), National delivery, all produce is sustainably grown, Preserves, jams, jellies, Crafts, artistic products, etc, Wide variety of seasonal fruits and vegetables, asparagus, beans, beets, broad beans, broccoli, carrots, corn (sweet), cucumbers, eggplant, herbs/spices, lavender, melons, onions, other berries, peas, peppers, pumpkins, summer squash, winter squash, tomatoes, other vegetables, Other fruit or veg, Turkeys (organic, not-hormone-fed)
1, Bensalem, PA 19020. Phone: 323-940-3276. Email: thephoenixfarms@gmail.com. Open: Call or E - mail. Directions: Payment: Cash, Check, Visa/MasterCard, Discover, AmEx. Click here for our Facebook page. Basil- Lemon, Anise, Cinnamon, Red Rubin, Dark Opal, Thai, Genovese Beans- Cherokee Wax, Roma, Snaps Beets- Golden, Detroit Blue Berries Broccoli- Purple. Gigantica Brussels Sprouts- Long Island Cabbage Carrots- Atomic, Bambino Orange, Cosmic Purple, Solar Yellow, Lunar White, Danvers Collard Corn- Sweet Cucumber Eggplant- Black Beauty, Long Purple Endive Flowers- Nasturtum, Zinnia, Sunflowers, daisies, Garlic Herbs- Basil, Cilantro,Dill, Lavender, Parsley, Thyme, Kale- Dwarf Blue Curled, Improved Dwarf Siberian, Lacinato, Premier, Red Russian Lettuce- Spring mix, Romaine, Tom Thumb, Mesclun, Melons- Cantalope, Green, Mouse Melons Onions- Red Flat Italian, Scallion Peas- Sugar, Lima Peppers- Bell, Red Roaster hybrid, Anaheim chilli, Jalapeno, Hungarian Wax and red Cayenne. Potatoes- Blue/Purple, Red Pumpkin- Quinoa- Rainbow Spinach- New Zealand, Sprouts- Wheatgrass, Squash- Lakota, Buttercup, Butternut, Zucchini, Delicata, Spaghetti Strawberries Seeds- Sunflower & Pumpkin Radish- Watermelon, Cherry Raspberries Tomatoes- Multiple Cherries, Grape, German Green, Pineapple, Cherokee Purples, Jubilee, Principe Borghese, Sweet 100 Hybrid Cherry, Brandywine Pinks, Beefsteak, Big Boy Hybrid Roma VF, 4th of July, Mortgage Lifter, Big Rainbow, Black Cherry, Orange Hybrid, Sweetie, Early Treat Hybrid Tomatillos. (ADDED: April 11, 2016)
Chester County
Delaware County
Lancaster County
The Old Homestead Farm and Greenhouses - Local sales at our farm, Local delivery, beans, beets, blueberries, broad beans, broccoli, corn (sweet), cucumbers, eggplant, herbs/spices, peas, peaches, peppers, pumpkins, summer squash, strawberries, tomatoes, other vegetables,
208 Herr Road, Ronks, PA 17572. Phone: 717-669-1636. Email: jenelle@theoldhomesteadfarm.com. Open: Monday through Saturday, 8am to 6pm. Click here for current open hours, days and dates. Directions: Click here for a map and directions. Payment: Cash, Check. We have bedding plants too!. lettuce salad greens.
Lebanon County
Lehigh County
Montgomery County
Northumberland County
Philadelphia County
Schuylkill County